Skip to Content
Dallas, TX's Premier Technical Institute for HVAC
Premier Technical Institute is a local trade-certification career school in Dallas, TX specializing in HVAC-R programs. We offer an accelerated learning course that provides the hands-on training and skills required for entry-level HVAC positions in residential and commercial fields. Our courses are taught by industry professionals with decades of experience working in and teaching HVAC.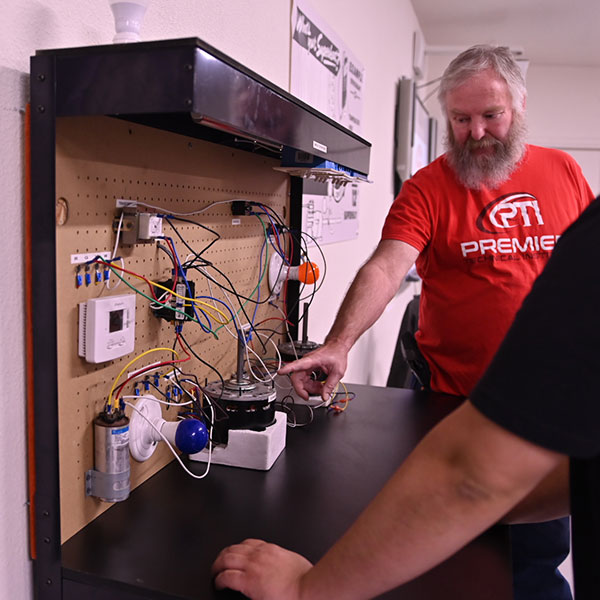 Our HVAC-R Accelerated Program
The goal at Premier Technical Institute is simple. We want to provide those enrolled in our program access to the best training and instructors in Dallas while completing the course in a timely fashion. We want you to spend less time in the program and more time in a job earning money. Our courses are affordable and begin every two weeks to ensure that anyone can get started in a new career as soon as possible.
Meet Premier Technical Institute Lead Instructor, Doug Molden
Shortly after graduating from Brewer High School in Fort Worth, Doug Molden began his career in HVAC performing maintenance, repair, and service on all types of machinery and equipment. With more than 40 years of professional technician experience, he has seen the industry advance and evolve with new technology and equipment while keeping businesses and residents cool and warm. In 2001, Doug was vetted to become an instructor for an industry leader in HVAC. He jumped at the chance to pass his knowledge on to those interested in the field. He found instant gratification in helping others build a career in the industry he's passionate about. Doug has taught at several different technical schools and brings new ideas to each opportunity. He is a pioneer in HVAC education and holds an EPA certification, and has a license to proctor EPA examinations.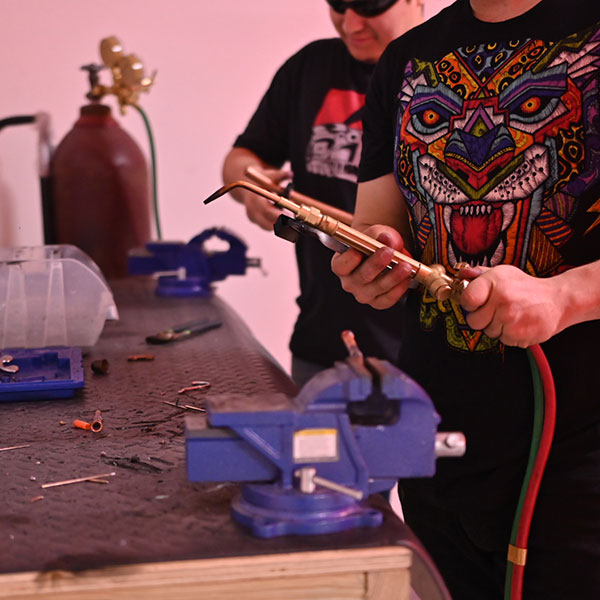 Why Choose Us?
The staff at Premier Technical Institute takes great joy in watching people learn the HVAC trade. Being able to share our experience and knowledge with students and watch them become incredibly successful because of the skills we share is what keeps us going. We look for ways to provide a better learning experience than other options in the area by offering advantages, such as:
An accelerated two-week program
Experienced instructors
Job placement assistance
Affordable programs
New courses starting every two weeks
Financial assistance
Hands-on experience
Bi-lingual classes
Choose a New Career Today
Are you looking to start a new career? The HVAC industry is continuously looking for qualified and certified HVAC technicians, and it offers excellent job security. The two-week program at Premier Technical Institute provides a fast way to certification to get you out of the classroom and into the job field quicker. Contact us to learn more about our HVAC training program and schedule a tour today.
No One Will Prepare You for a Career in HVAC-R Faster Than Us.