Skip to Content
HVAC-R Job Placement Assistance in Dallas, TX
Mastering the skills and abilities necessary to perform entry-level residential and commercial heating, air conditioning, and refrigeration work will open the doors to a field full of in-demand jobs. At Premier Technical Institute, we don't stop once you complete the program. Our staff is happy to offer job placement assistance to those who need it upon completion of our two-week course.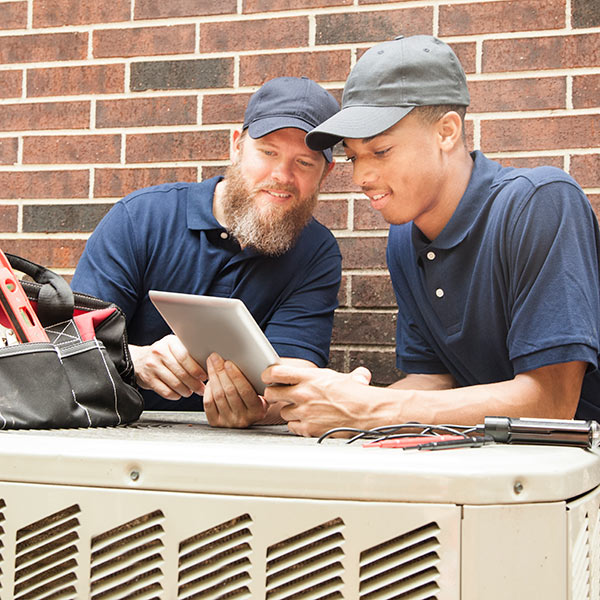 Form a Network With Industry Professionals
Our instructors have more than 40 years of professional HVAC-R industry experience, and Premier Technical Institute has been preparing students for jobs in the field since 2001. Our network and relationships with HVAC-R companies throughout the Dallas area are expansive. We use this network to help our certification graduates build relationships, learn about open positions, and find work to put their newly-learned skills to use. Seeing Premier Technical Institute graduates take the next step in their professional careers is one of the most rewarding aspects of our program.
What to Expect With an HVAC-R Certification
Heating, ventilation, air conditioning, and refrigeration, HVAC-R for short, touches on all aspects of appliances used for heating and cooling homes and businesses, refrigeration of different kinds, and ductwork. Installation and replacement is a big part of this industry, but as an entry-level certified HVAC-R technician, you'll also be responsible for:
Commercial and residential situations
Troubleshooting
Repairs
Replacement parts
Preventative maintenance
And more!
Learn More About Our Job Placement Assistance
At Premier Technical Institute, we cannot guarantee job placement as part of completing our course; however, we do have a vast network of HVAC-R industry contacts that we can reach out to and connect you with for career opportunities. We pride ourselves on our job placement rate after course graduation and will provide you with all our available resources to help you find success in the field of HVAC-R.
No One Will Prepare You for a Career in HVAC-R Faster Than Us.